EQUITONE caută Marketing Specialist pentru Europa de Sud-Est
Etex Group with headquarters in Brussels is a leading industrial group, specialized in production and marketing of high-quality building materials and solutions. As international top player, with a turnover of €3Bn and 12.500 employees, Etex is active in 42 countries. The Exteriors division is responsible for driving profitable growth in fibre cement building materials with our brands Cedral, EQUITONE & Eternit/Euronit. 'EQUITONE' is a through-colored facade material designed by and for architects offering unparalleled design opportunities.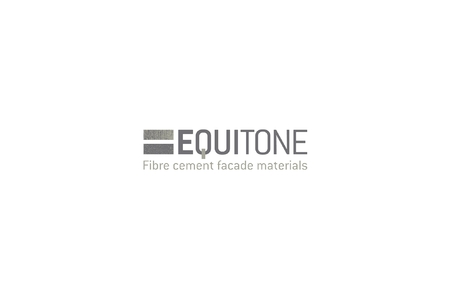 We have an interesting future ahead! To further build on it, we need passionate, professional people to join our Exteriors team and turn our strategy into practice! Are you a hands-on marketeer from the architectural industry with digital spirit and strong language skills? Then we have an exciting junior position with many opportunities.

Mission and Context
The role of the Marketing Specialist EQUITONE is to maintain the Brand, create awareness and generate demand/leads from the key decision influencers (KDI), the Architects. As Marketing Specialist EQUITONE you will act as a bridge between corporate and local market to ensure consistent implementation of the Etex Exteriors marketing strategy and the business model for "EQUITONE" brand.
You will report to the Country Manager of Exteriors SE-Europe and you will be working as part of Exteriors global marketing team, interacting with colleagues in different countries. Your geographical scope will be Romania, Hungary, Bulgaria, and we expect you to work from the Etex office in Bucharest.

What will you do?
• As the EQUITONE brand strategy will be developed globally, together with most of the tools to support the execution, you will translate the global brand plan into a roadmap for your regional brand activation plan, incl. brand measures and campaigns.
• Implement a robust 'inbound marketing campaigns' (mainly digital) to generate a maximum number of high-quality leads with architects.
• Disciplined lead management implementation based on clearly defined CTA and monitored KPIs including thorough follow-up and corrective actions where needed are key.
• In conjunction with the Country Manager, define, allocate and control local marketing spend including identification of priorities and spending targets for her/his region based on the business models, global & local campaigns, local specifics, and growth opportunities.
• Develop content and campaign briefings and steer service providers to drive the implementation of our brand campaigns in close collaboration with the global marketing team.
• Define and monitor of marketing KPIs and availability of necessary marketing supporting tools. Global and local defined marketing KPI's have to be implemented and followed up for both generating and qualifying leads. Check availability and delivery process of marketing supporting tools such as samples, POS, commercial and technical documents, or any other support.
• You will develop market and competitive analysis to support business planning and sales
• You will act as a sparring partner and challenge your sales colleagues and global marketing colleagues
• You will support your colleagues with practical tasks as printing brochures and sending samples to customers.

Who are you?
As we are a team, we like to build on each other strengths with the goal to fulfil our customer needs. You do not need be best in class for all as long as you are ready to learn and develop yourselves but although the below list should evoke positive energy and you should be able to tick off the main boxes…
• You have a digital first mindset
• You are not only a team player, but people like to work with you, and you know the importance of building your network through the organisation.
• You are an excellent communicator and adapt your message to the audience.
• You have great analytical skills and can back up opinions with facts and set aside personal convictions
• You are dynamic, action driven and very results oriented
• You are highly focused, dedicated and committed
• You are open-minded and quick learner
• You have a commercial mindset, and always thinking of the customer.
• You have very good English language skills and ability to work in an international environment.
• Proficiency in writing, speaking, and understanding the English & Romanian language, mainly for an easy adaptation of the central marketing materials in the local market.

Experience
• You have a relevant master's degree, ideally within the field of marketing and communication.
• You have 2 - 3 years of operational marketing experience from a market leading design-oriented company, preferably in the architectural or construction industry.
• Experience in digital marketing. (e.g. SoMe, websites, SEO, SEA, online campaigns etc.)

Want to know more or apply?
In case you want to know more or have any question please please feel free to contact Country Manager Cristina Draghici on Cristina.draghici@etexgroup.com or phone 0040 740 103 588. If you are interested in this vacancy you can apply via Etex Careers site on www.etexgroup.com.